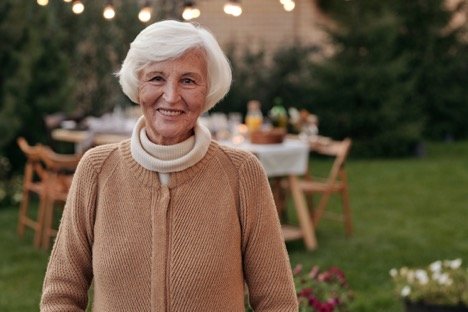 5 Healthy Living Tips for Seniors
Many people believe that as you enter your golden years, it becomes more and more difficult to maintain your health. While many seniors do face medical conditions in retirement, it's also entirely possible for people to continue eating a healthy diet and exercising regularly throughout their lives. If you're in search of resources on healthy lifestyle tips for seniors, The Senior Coalition is a great source. In addition, these basic guidelines can help any senior live a healthier lifestyle as we move forward through 2021 and beyond!
Update Your Wardrobe
Want to feel a little better on a daily basis without making any major lifestyle changes? You can start by purchasing some new clothes! No matter your age, you don't have to give up on looking your best. Select clothes that are comfortable but still give you a wide range of motion, like stylish bathrobes, bras, and leggings that are perfect for relaxing and playing with your grandkids. You could also pick up cozy pajamas to help you get a good night's sleep.
Gentle Exercise
It's true that some forms of exercise can be too rigorous for seniors, especially those that have suffered from problems with their joints. But workouts like yoga and tai chi can be great choices! You may be interested in signing up for yoga or tai chi classes specifically geared towards seniors, or practicing on your own at home. And if you would like to enjoy some fresh air on a sunny day, you can practice outside! You can also spend more time outside by taking daily walks — My Fitness Pal recommends purchasing a supportive pair of walking shoes and wearing a hat to keep the sun out of your eyes.
Nutritious Diet
Eating nutritious meals is important at any age. As a senior, you'll want to pay close attention to your diet. Poor nutrition can exacerbate health conditions and lead to additional complications. Ideally, you'll want to build your meals around ingredients that are packed with vitamins and minerals, like fruits, vegetables, legumes, lean meat, and whole grains. Plus, you'll want to stay hydrated, especially if you plan to start exercising more often. Aim to drink about eight glasses of water per day.
The Right Supplements
If you're eating a healthy diet, do you need to supplement? For many seniors, the answer is yes. You don't have to spend a lot of money on supplements, but a few supplements regularly can help you ensure that you're getting all of the vitamins and minerals you need. Silver Sneakers recommends taking supplements like Vitamin D and Vitamin B12. If you want to schedule an appointment with your doctor to ask about which supplements you should take, check out your Medicare coverage first.
Make Time to Socializ
Countless seniors struggle with loneliness. Some seniors live far from their family and friends, and others have had to say goodbye to a beloved spouse. Connecting with other people is very important for your mental and physical well-being. Thankfully, seniors have plenty of opportunities to meet new people — you can make friends at any age! You may want to check out social groups for local seniors or you could try volunteering. This will give you the opportunity to meet people who already share your interests, so you know that you'll have something in common right away.
As the years go on, it can become more difficult to maintain healthy habits. But with a little effort, seniors can focus on wellness and live fulfilling, active lifestyles. For seniors, prioritizing eating well, exercising, and socializing is the key to a happy life!
Are you looking for advice on supporting the seniors in your life or living your best life in retirement? The Senior Coalition blog has plenty of great resources! Check it out today.
Photo via Pexels
https://theseniorcoalition.com/wp-content/uploads/2021/04/Picture1.jpg
312
468
visaliaweb
https://theseniorcoalition.com/wp-content/uploads/2019/02/Untitled-1.png
visaliaweb
2021-04-26 11:57:00
2021-04-26 11:57:55
5 Healthy Living Tips for Seniors