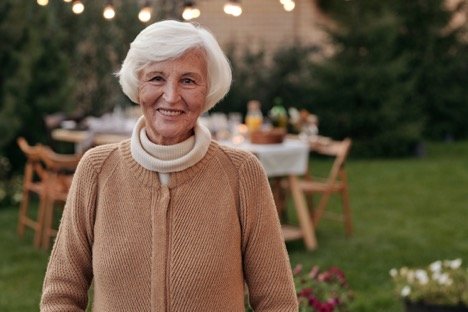 4 Self-Care Tips to Help Seniors Stay Healthy
Living healthfully isn't impossible just because you're getting older. Of course, it can get a bit more complicated as your health and physical needs change, but the good news is that there are many self-care methods you can easily incorporate into your daily routine to preserve wellness well through your golden years.
The Senior Coalition recommends these four steps toward better health in retirement.
Take Care of Your Teeth
Oral health is surprisingly critical to overall well-being. In fact, science increasingly shows that the condition of your mouth can reflect physical and mental decline. Issues like diabetes, Alzheimer's disease, heart disease and depression can often be seen in a person's mouth, sometimes even before other symptoms are registered.
If there is something keeping you from taking care of your teeth and gums the way you should, it's important to address the issue. Maybe you have stains from years of drinking tea or smoking. There are whitening solutions that you can apply at home. If you struggle to keep your teeth properly clean due to misalignment issues, there are aligner treatments available to help. Explore your treatment options, including Byte and Invisalign — both of which are affordable and effective — and then take action. The treatment route you choose should be based on your unique condition, goals, and expectations. As a result, you can have a smile you feel good about and one that helps you maintain better overall health.
Add Exercise to Your Wellness Plan
If fall risk is a distinct concern, think about adding mild exercise like swimming to your routine to protect your health. Remaining active helps to maintain your balance, reduce the risk of illnesses and conditions resulting from being sedentary, and enhances your quality of life.
You can improve strength with exercises like wall push-ups, pelvic tilts, heel raises, and targeted stretches, Healthline explains. Other exercises ideal for increasing balance include yoga, tai chi, and even simple weight-shifting practices.
Once you've upped your strength, you can take your fitness routine further. Tennis and hiking can both be senior-friendly activities, provided you don't have any serious health issues and get approval from your doctor.
Get Help at Home if Necessary
While you might not be ready to make a move to assisted living, you might consider enlisting help around the house. If you are living alone, caring for your home and yourself can be a tall order. Especially in a bigger house, even getting around can be a challenge — mobility is a top concern among older Americans, the Census reports.
Whether you decide to downsize to a smaller home that's more accessible or want to stay in place, getting in-home support is an option. You may select a team of retirement downsizing professionals to help with a move or find a caregiver to help with daily tasks.
In short, whatever you need assistance with, there's no shame in asking for help. It's especially worthwhile when your health and independence are at stake.
Focus on Healthy, Simple-to-Prepare Foods
Cooking for one or two people often takes a lot of energy, but healthy meals are a cornerstone of remaining healthy in your senior years. The good news is that healthy eating doesn't have to be complicated; in fact, you don't need to stock your kitchen with all-organic, fresh produce to maintain healthy habits. Health experts confirm that canned and frozen foods are just as good for you as fresh. Consuming canned fruits and veggies correlates with a higher-quality diet, plus it makes preparing meals easier.
That said, older adults are often mildly deficient in vitamins and minerals like vitamin B12, folic acid, vitamin C, and vitamin D. Think about adding a multivitamin to target your nutritional needs. But keep in mind that whole foods are always preferable to supplements when possible.
Even if you enjoy good health right now, getting older can put you at risk for illnesses, malnutrition, and physical challenges. However, with these healthy habits, you might find that you feel better than ever. You can't avoid the passage of time, but with these steps, you can act to preserve your good health and overall wellness.
Photo via Pexels
https://theseniorcoalition.com/wp-content/uploads/2021/04/Picture1.jpg
312
468
visaliaweb
https://theseniorcoalition.com/wp-content/uploads/2019/02/Untitled-1.png
visaliaweb
2021-04-07 09:54:14
2021-04-07 09:56:00
4 Self-Care Tips to Help Seniors Stay Healthy