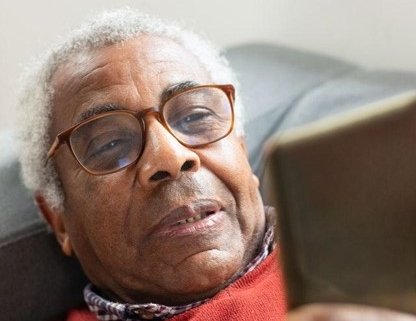 Are you bored of retirement? While some older adults adore their new life of leisure, some of us struggle with nothing to do. However, just because you've retired doesn't mean you can't be productive.
Now, you don't have to go back to work full-time to fight retirement malaise. Older adults have no shortage of opportunities to stay active, engaged, and involved. The key is simply putting yourself out there.
Here are four powerful ways older adults can find purpose in retirement and networking tips for getting started.
How to: Become a Mentor
You have years of experience under your belt. Why not use it to give the next generation a leg up? Retirees make excellent mentors because they have both time and experience to share. Mentorship is also a great way to form cross-generational connections.
Professional associations and membership organizations in your field are the best place to look for mentorship opportunities. Retirees can also get involved as an alumnus at their alma mater. Alumni associations are great networking opportunities whether you're looking to give back or launch an encore career.
How to: Start a Business
Speaking of encore careers: Some retirees opt to launch a small business once they finally have the time and financial stability that entrepreneurship requires.
However, even small businesses and solopreneurs have to wade through legal complexities in order to bring their business idea to life. That includes registering an LLC or other business entity, applying for licenses and permits, and filing for state and federal tax IDs. It may also include naming a registered agent to file your paperwork and receive important business documents. Designating a registered agent service like Zenbusiness for this role can simplify the process.
Luckily, networking can help here too. Local small business development centers, SCORE offices, and chambers of commerce exist to serve the needs of business owners and connect entrepreneurs with the expertise they need to launch and grow a business.
How to: Start Volunteering
Do you feel like your career lacked purpose? Many retirees relish the ability to do meaningful work now that they have spare time. Volunteering is an easy way to make an impact, but how do you find organizations in need?
Start with websites dedicated to connecting community members with local volunteer opportunities. VolunteerMatch and United Way are among the most well-known, but volunteers can also check with national organizations like Habitat for Humanity and Feeding America.
When retirees volunteer, they do more than serve one organization. Volunteering also deepens community connections and opens doors to new opportunities like running for local office or joining a nonprofit's Board of Directors.
How to: Launch a Charity
Want to do more than volunteer for a few hours per week? Retirees who are passionate about a cause often consider starting a charity.
Before going through the rigorous process of forming a nonprofit organization, research other organizations that share your mission. Can you support the cause as a consultant, launch a chapter of a national nonprofit, or seek fiscal sponsorship for a project? Even if you ultimately decide to start an independent 501(c)(3), networking with nonprofits strengthens a budding charity's reputation and reach. New nonprofits should join their state's association of nonprofits, build community presence by hosting and attending events, and tap into board members' networks.
A life of leisure is enough to keep some retirees content, but for the rest of us, retirement isn't a time to kick back — it's a chance to do more. Whether you want to share your skills or build something bigger than yourself, there's a way to bring purpose back to your retirement. Use these ideas to start networking and get busy once again.
The Senior Coalition is dedicated to working with healthcare professionals to improve care for Kings and Tulare County seniors. Submit this form or call 559-977-6812 to learn more.
https://theseniorcoalition.com/wp-content/uploads/2021/05/Picture1.jpg
624
416
visaliaweb
https://theseniorcoalition.com/wp-content/uploads/2019/02/Untitled-1.png
visaliaweb
2021-05-20 13:23:10
2021-05-20 13:25:35
4 Ways to Add Purpose to Your Retiremen