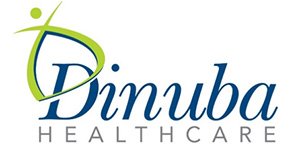 Dinuba Healthcare specializes in effective post-acute care that strives to get residents back to the active lives they once knew. Our facility uses specialized medical and rehabilitation technology along with advanced staff training in complex care conditions to provide an overall approach to wellness.
Nursing Services
Our 24-hour licensed nurses always strive for excellence in the care they provide our residents. Our nurses are professionally staffed around-the-clock to provide constant communication and supervision to all resident needs.
Learn more.
On-site Rehabilitation
Our on-site rehabilitation team meets with residents 7 days a week and works on individualized therapy goals for each resident in our care. To provide our community with an overall rehabilitation program, we also provide ortho and neurorehabilitation. Our professional and pleasant team is ready to help you or a loved one on the road to recovery.
Wound Care
Our facility is equipped with a wound care specialist that will monitor and create custom treatment plans for each resident. Our overall goal is to promote healing and prevent recurrence.
Memory Care
When someone is suffering from the progressive stages of memory loss, they will need additional support and assistance. Each case is uniquely different and will need care from a staff that understands this disease. We offer separate memory care activities geared toward each resident's current cognitive level allowing them opportunities to thrive individually. Our secured unit provides the security and protection for any residents at risk for elopement. Let us be the right choice for a loved one today.
Social Services
Social services provide essential information, manages requests and concerns, coordinates appointments, maintains contact and open communication between the facility, families and the residents, and helps in care planning and discharge planning for each resident. Our team is ready to arrange professional services for all our residents.
Dietary Program
Our on-site sous-chef provides residents with specific dietary and physician-ordered meals with great passion. Always striving for resident satisfaction, our sous-chef provides a variety of meal options that don't lack on flavor.
https://theseniorcoalition.com/wp-content/uploads/2020/05/Dinuba-logo-300x150-1.jpg
150
300
visaliaweb
https://theseniorcoalition.com/wp-content/uploads/2019/02/Untitled-1.png
visaliaweb
2020-05-29 15:47:28
2020-05-29 15:48:40